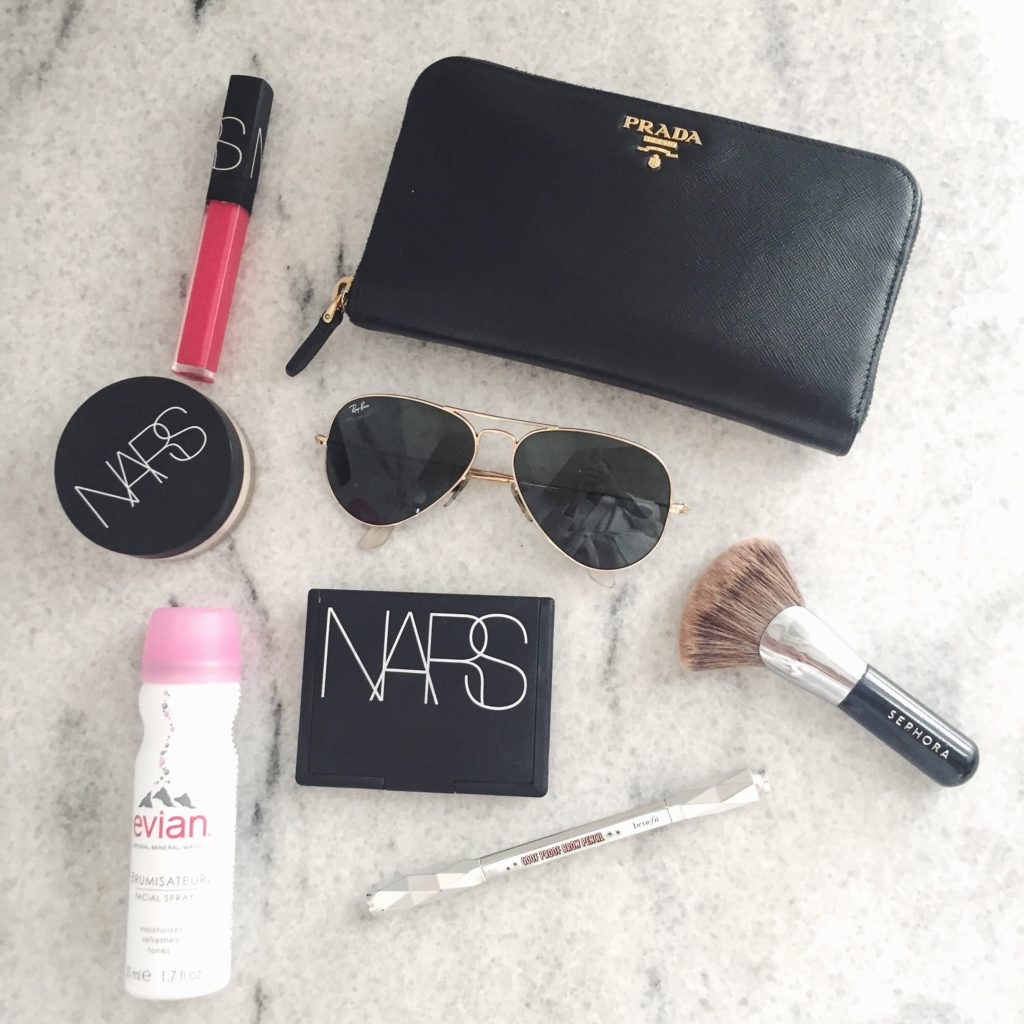 All of the makeup and all of the coffee are needed on Monday mornings, am I right? I wouldn't consider myself a beauty junkie, but I am very loyal to my products and love being introduced to new ones. Today I am sharing a few of my favorites. To help refresh my skin, I like using Evian's facial spray. You can apply a light mist right over makeup to revive color throughout the day. It can also help remove perspiration, ocean salt, and pool chlorine from the skin.
Ever since I was introduced to NARS I quickly understood why the brand had a cult-like following. I am a long time fan of  their classic laguna bronzer, orgasm blush and loose powder. I use the Sephora Collection brush to apply the powder and bronzer. I also love NAR's array of lip gloss colors. There is a shade for every mood.A friend introduced me to this
A girlfriend introduced me to this CC cream and it's quickly become my favorite. It even replaced the NARS one I had been using for years.
Mascara is one product I don't tend to stay committed to, but I'm currently using this one and it might become a constant in my beauty line-up. To go along with the lashes, someone at Sephora recently introduced me to the Precisely, My Brow pencil. The dual application makes it easy color  in brows and then brush to help blend and tame brows.
What are your favorite beauty products?
xx,
Katie